Intent
At Valley View we believe that all of our pupils can achieve in PE. We aim to provide a broad and balanced curriculum which is relevant to and widens the experiences of our children. We do this in order to prepare our children for the challenges they will face and to inspire a love of knowledge, learning and life. The intent of our PE curriculum is to provide all children with high quality PE and sport provision. It is our vision for every pupil to succeed and achieve their potential as well as leading physically active and healthy lifestyles. We aim to ensure all of our children leave primary school physically literate and with the knowledge, skills and motivation necessary to equip them for a healthy, active lifestyle and lifelong participation in physical activity and sport.
Implementation
In order to fulfil our curriculum intent ensuring that all children are provided with high quality PE and sport provision we aim to ensure that our PE lessons are both progressive and engaging allowing children time to discover, play and spend time on a task when learning a new skill. Following the process of trying, attempting, failing and succeeding is essential in ensuring our children become physically literate.
We meet National Curriculum expectations for PE through our use of the Rising Stars Champions PE Scheme. Our children have the opportunity to experience a wide range of activities arranged through teaching by highly skilled teachers and quality specialist coaches who come to school and deliver coaching sessions to both our children and our staff. Children in Key Stage 2 also access swimming lessons to ensure they meet the minimum requirement at the end of KS2.
Our curriculum is further enriched through children taking part in PE events and competitions, which take place in a host of different locations around our area. Children's skills, abilities and talents are enriched by providing opportunities to showcase the talents of those who are Gifted and Talented, and build up the skills of our Disadvantaged pupils, who may otherwise not have such opportunities.
Children have access to a Breakfast Club each day where they can participate in activities led by a specialist sports coach, and after school clubs.
During our Summer Term each year, we hold a Sports Day where families and carers are invited to share and celebrate the success of our children and their talents in sport. Children complete a range of activities both competitively and non-competitively. This usually forms the finale of our annual 'Sports Week' where we spend an entire week focusing on sports and the importance of leading a healthy, active lifestyle. Throughout this week, children have access to workshops delivered by highly trained professionals in a range of different sporting fields. Each year workshops and coaching is delivered by: Newcastle Eagles, Newcastle Football Foundation and South Shields Football Club.
Furthermore, each year we take a group of Upper Key Stage 2 children to Thurston OEC in Coniston, Lake District for a week-long residential. The aim of this week is to encourage an active, outdoor lifestyle and provide experiences that children may not have the opportunity to do. Thurston aims to promote independence and allow children to recognise and flourish in areas outside of the classroom, not only does this help personal development but also allows them to develop the independence they will need as they transition to KS3.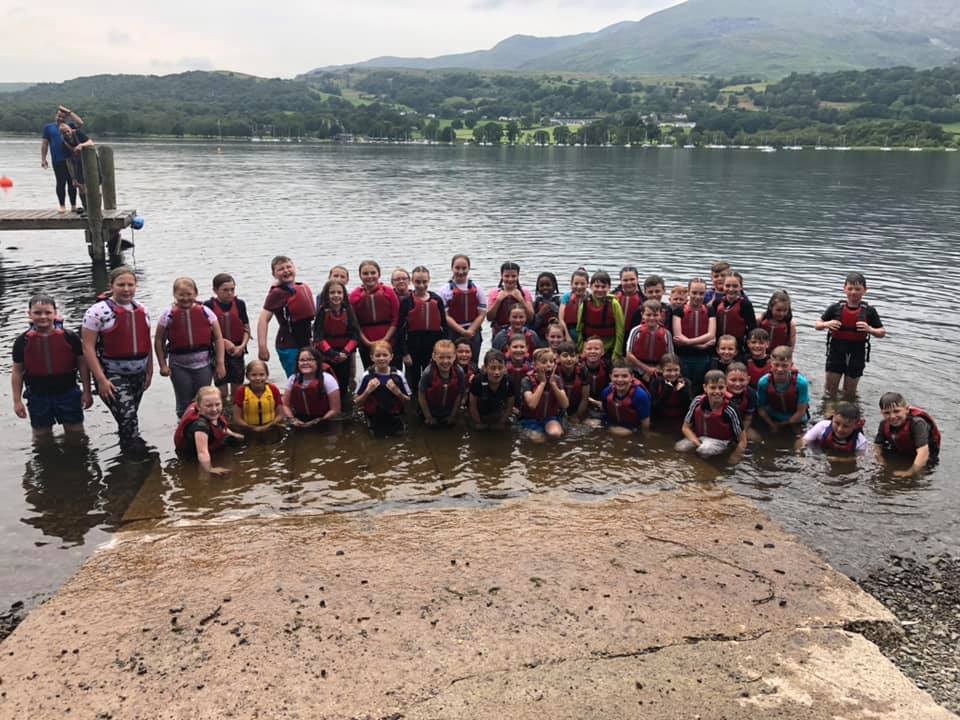 Coverage
Impact:
We measure the impact of our PE curriculum using a range of formative assessment methods including self and peer assessment during lessons. This provides children the opportunity to appraise each other and suggest constructive feedback for their own and others' work. Children's work is evidenced through photographs, videos and blogs. The PE coordinator monitors the delivery and implementation of PE through observations and work and planning scrutinies.
As part of the Champions scheme, each cohort is provided with a Fundamental Skills Passport which is used to assess the physical development of a child at each point of learning. When a child is confident and competent with these skills, they can develop sport-specific and complex movement skills that allow them to enjoy sport and physical activity.
Alongside formal assessment, we also use pupil voice and levels of engagement to monitor pupil progress. The PE coordinator discusses with children which elements of the curriculum they are particularly enjoying and which they would like to see some adjustments, to ensure the utmost engagement from all of our pupils.
We regularly assess the percentage of children who have participated in competitive primary school sport. By the end of the academic year at minimum of 70% of all children will have represented the school at an external competition with 100% of children taking part in internal competitive school sport.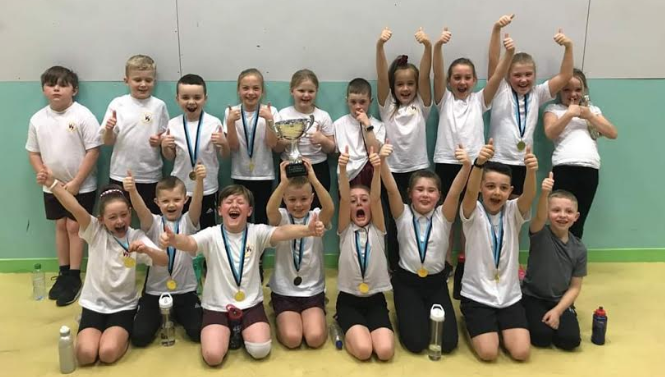 To help engage children with sporting events and opportunities we often share local clubs and community sporting events on our social media page, this helps those children who have shown a particular skill or engagement in an area of PE to develop this further. We aim to encourage those who appear to be particularly in their element to seek these opportunities out to enable them to showcase their skills and talents beyond school.