Please see our weekly Forest School activities below! These activities can be completed by all age groups.
Wednesday 1st July
This week our theme is The Rainbow Fish, try these super fish activities.
1) Make a rainbow fish using pine cones.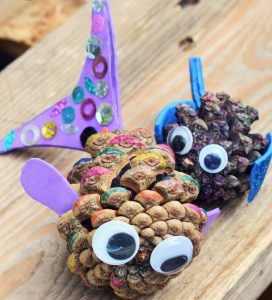 2) Colourful pine cone paint rolling.
Can you roll the pine cone in lots of colours just like the Rainbow Fish and roll it on top of a blank fish?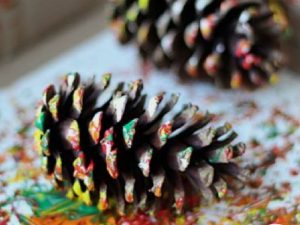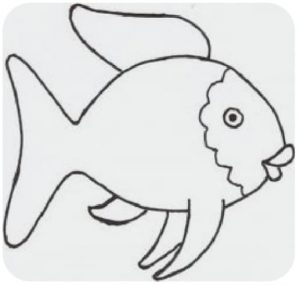 3) The Rainbow Fish finally gives his friends a beautiful scale. Can you hide foil scales in the mud, or hang from trees or under objects in your garden and go on a fishy hunt for the scales.
Wednesday 24th June
Good morning!
In the Early Years this week, we have been reading g the story, 'The Singing Mermaid'. Here are a range of activities related to the story.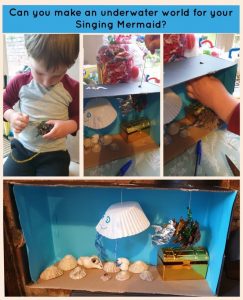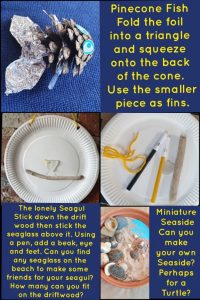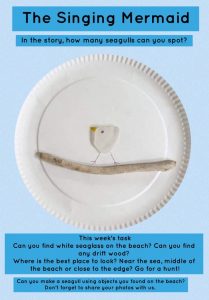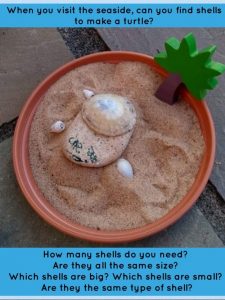 Wednesday 10th June
Good morning everyone
I do hope you enjoyed reading Superworm! This week we are continuing with a work theme…
Here are some work facts and a maths activity for the children in nursery and reception.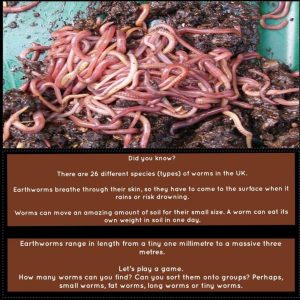 Worm hunt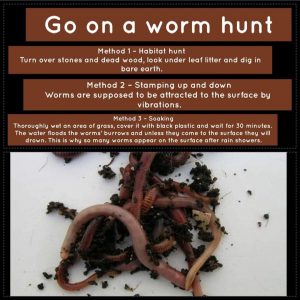 Make your own wormery….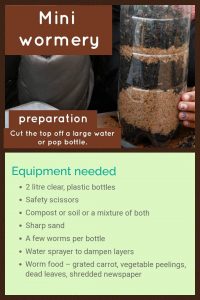 ---

Wednesday 3rd June
​Good Morning everyone,
This week's theme is Superworm!!
I have added a short clip of some of the story, Superworm.
Here are some activities to complete after reading the story…..
Make a super fishing line​: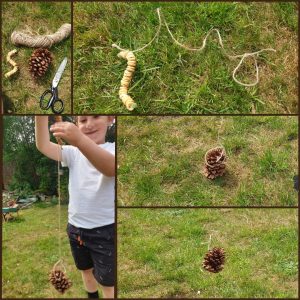 Make a cherrio superworm.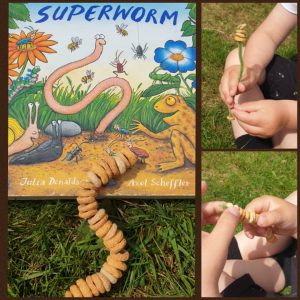 Make a skipping rope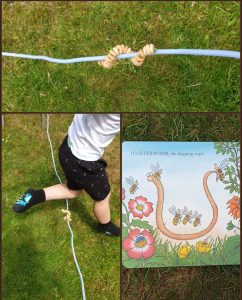 Make a super lasso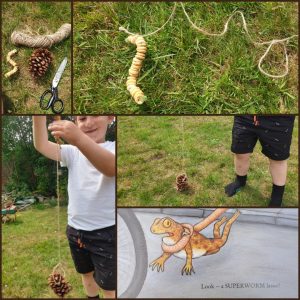 Thursday 21st May
Good morning everyone
It was world bee day yesterday so I have planned some lovely bee, forest school activities. Join in the fun and don't forget I love to see you photographs!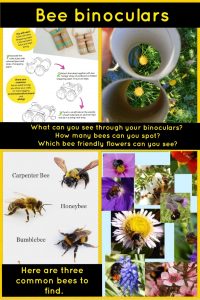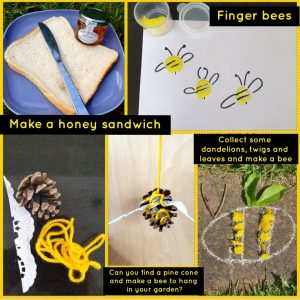 Wednesday 13th May
Good morning everyone
I have planned some activities linking with your story this week, the very hungry caterpillar.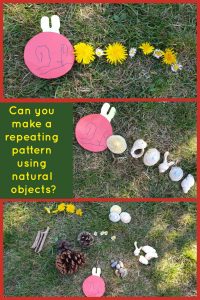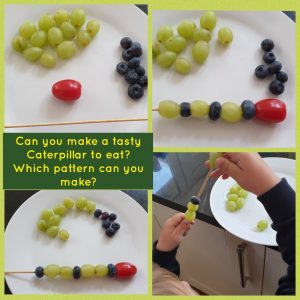 I have also planned a phonics activity… silly soup. Enjoy!
Wednesday 6th May
This week's theme is Avocados…
Avocado's are great for outdoor learning.
Make a smoothie Avocados are really creamy and added to a smoothie they thicken them up and make them really filling. You can add anything to it, cocoa, frozen berries, Greek yoghurt, bananas and ice. I love whizzing 1 banana, half an avocado, ice, frozen berries and 75ml milk, yummy!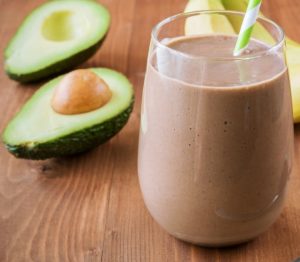 After you have scooped out the flesh, save the shell for outdoor fun. Make a bird feeder using the shell, lard and bird seed. Mix the room temperature lard with bird seeds. This part is messy but good fun. Once mixed together, mold into the dried avocado skin. Pierce a hole at the top and add some string. Find a spot in the garden to hang your bird feeder.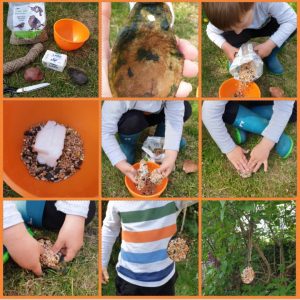 Avocado boats
The dried skin shells make fantastic boats. These you can whizz down pipes, make a foil river, use a bucket or the bath.
Nothing goes to waste with an avocado! Use the seeds as they are large, for rolling down pipes, hills or using as people in your avocado skin boats.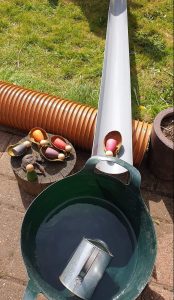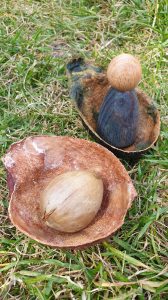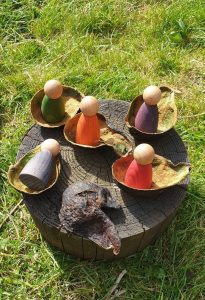 Wednesday 29th April
Good morning!
Please find below our activities for this week. The theme is……
Dandelions
Our gardens, fields, pathways are currently filled with these golden flowers. They encourage bees and butterflies into our environment which is marvellous. Can you make a funny Dandelion face, or a family portrait using your shadow? Give it a go, it is very funny!
How about making Danelion mud cakes, potions or soup. When crushed, they turn the water…which colour do you think?
Every Dandelion has a life cycle. Can you spot the life cycles in your garden? Perhaps you could collect them and sort them into that sequence.
Dandelion clocks
A dandelion clock is the white seed head after flowering. Children can learn to tell the time (for amusement) by the number of puffs needed to blow the seeds from a dandelion. A clock can also be called a blowball or puff ball. In my house we call it a dandelion blowball.
Dandelion playdough
You can either use yellow food colouring and add picked dandelions to your dough or you can mash the flowers and add to the hot water to soak up the colour before using it in your mixture.
Lastly, can you collect leaves, spring flowers and make a beautiful flower tree?
Please share your Forest School pictures with us.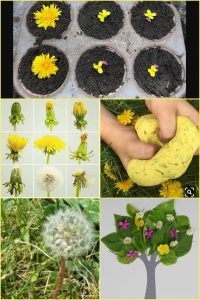 Friday 24th April
Good Morning!
We have such lovely weather to enjoy our gardens, yards or walks whilst keeping safe.
Can you make a nature flower window? We numbered the windows and collected the right amount of flowers for each one.
Size order
We have lots of dandelions growing at the moment. How about ordering them by size. What else can you order by size in your outdoor space?
Shadows
Flowers make great props for shadows. Can you make a shadow flower garden picture?
Measuring
We are very excited out our runner bean growing. We have been using our tape measures to see how tall it is. There are lots of big numbers to learn. What else could you use to measure your plants?
Funny nature faces
I would love to see your nature faces. How are they feeling today? Happy, excited, hungry, joyful, grumpy or funny.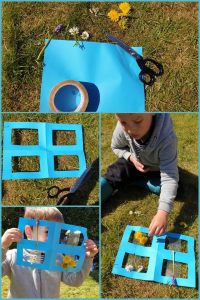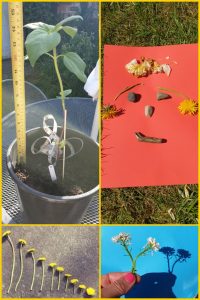 Easter
Today we officially start our Easter holiday.
I really hope you have been enjoying these activities.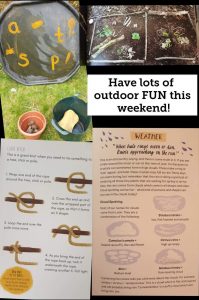 Phonics target 
You can make your own target using chalks on the ground, with paper or objects such as toys.
For the shooters, we have used pine cones and a bucket of water and sponge.
Don't forget you can change the target to times tables, shapes or high frequency words. Your grown up will call out a target for you to aim at.
Wild pictionary
This is a game for 2, 4 or 6 people (a nature version of pictionary). Using natural materials can team one make a book, film, TV etc for the rest of their team to guess.
Great fun!
Cloud watching
This activity is great for a quiet afternoon. Lay down, outside and look at the clouds. Which ones can you spot?
Tying knots 
Knots are great to learn. They come in very handy especially if you want to make a den in the garden.
Here are also a few Easter specitic crafts you can enjoy in the garden.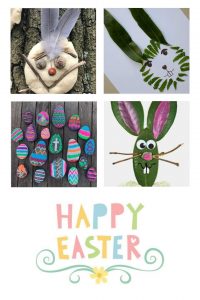 Stone painting
Find some pebbles or stones and paint them to look like Easter eggs. You can hide them around the garden for your family to find.
Salt dough bunny
How about collecting items from the garden to make a dough Easter bunny. You could pick dandelions, leaves, petals, blades of grass, pebbles etc.
Nature creation
How about making a picture of the Easter bunny using leaves and grass. How creative can you be?
Don't forget, we would love to see you photos.
Please take a look at the Scouts website. Lots of fun activities for you to try.
 https://www.scouts.org.uk/the-great-indoors/
1.4.20
Good morning nursery. Please find some fun outdoor, Forest School inspired activities.
 Go Find it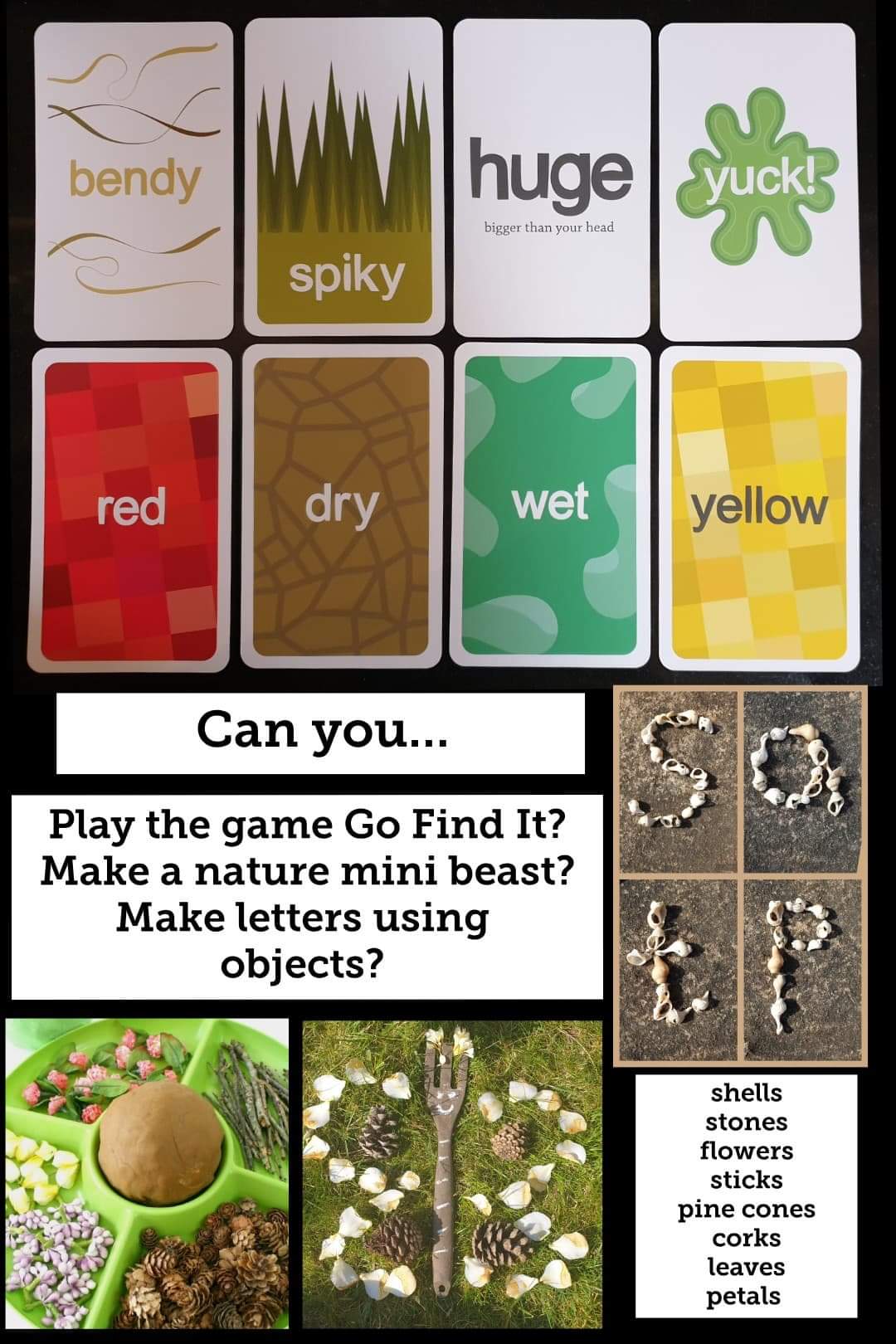 – Using the words on the cards or if you wish, make your own cards, go on a garden scavenger hunt! Can your child find things that are dry, wet, huge etc. Children can play in pairs or alone. First one back, wins or set a timer.
– Can your child use natural objects found in the garden or from a walk, to make graphames and say their sound. Try 's a t p'
– Time to get creative! Can your child make a butterfly, Caterpillar, worm etc using objects from the garden. Have FUN creating and don't forget to share any photos you take.
wc 30.3.20
Outdoor pictures
See what you can find in your garden to make a cheerful spring picture. If you don't have newspaper you can use other paper or any materials really, to make your frame!

---
Forest School Fun
Here are some fun Forest School activities to try this week. Get lots of fresh air, have fun with mud, make music and potions and observe the wildlife in your garden. We would love to see some of your photos. Enjoy and stay safe!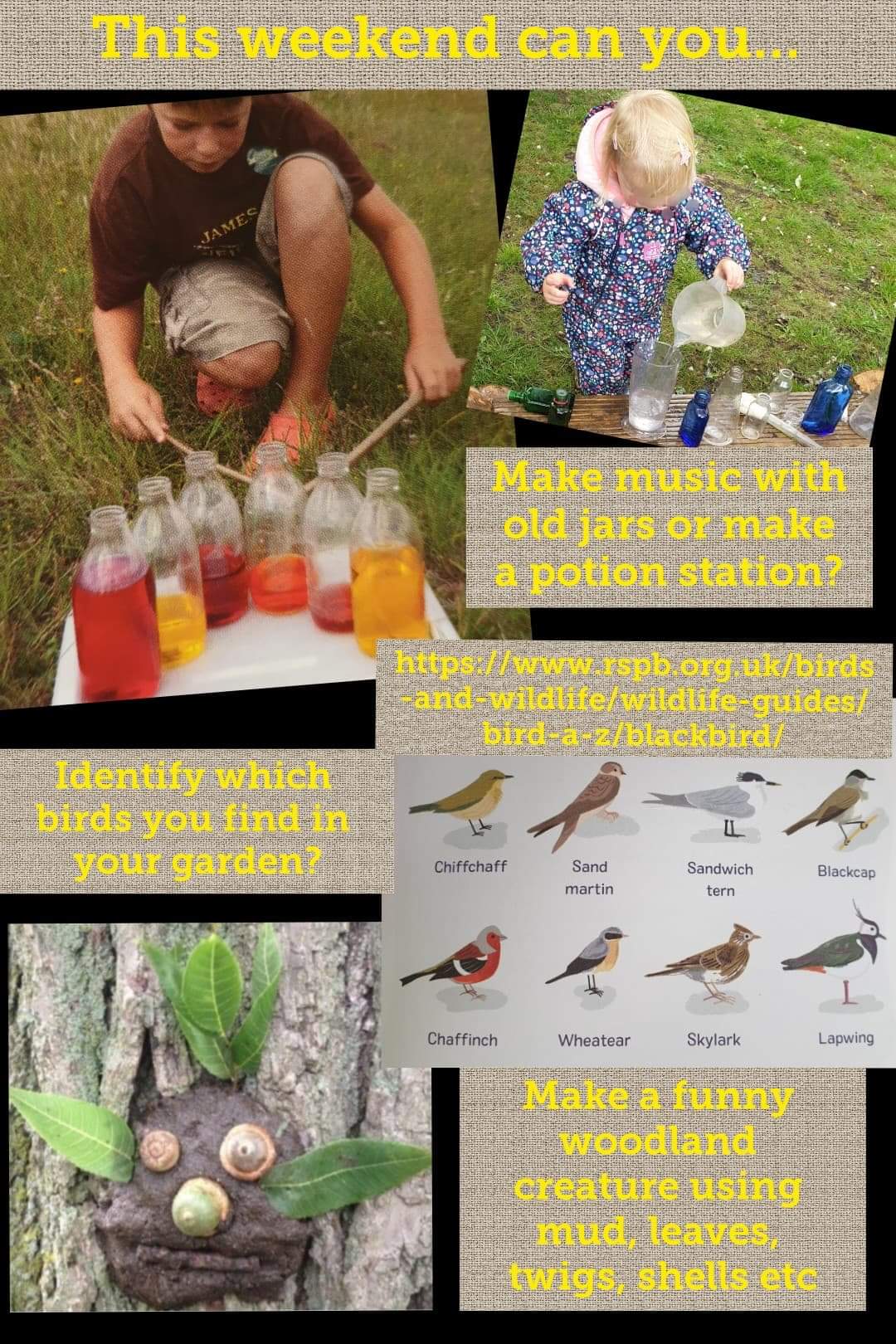 Celebrate the arrival of spring by creating a mini tree for your home
Materials required:
Secateurs and a saw
A small branch
Electric or hand drill
A small log or vase
Decorations of your choice
Method: Find a branch that you like – it can have buds, leaves or catkins on it. You can make your own holder by sawing a thicker branch or log into a 10 cm length and then drilling a hole in the top, or you can place your branch in a vase. Then make the decorations – they could be birds as pictured, clay eggs, mini nests or flowers.